FEBRUARY UPDATE:
"And let us consider how we may spur one another on toward love and good deeds, not giving up meeting together, as some are in the habit of doing, but encouraging one another – and all the more as you see the Day approaching."
Hebrews 10:24-25
————————————————————————————————————————————————————————————-
Rising Stars League Spotlight: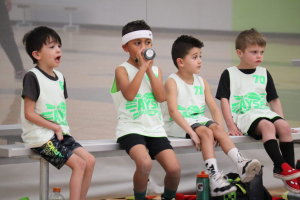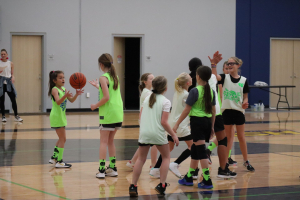 ————————————————————————————————————————————————————————————-
UPCOMING AYSA EVENTS
2021 West Texas All-Youth Expo
Information on Middle School Showcase
West Texas Showdown Tournament – Boys and Girls 11U / 14U / 18U
Mid Range / Shooting Camp – Boys and Girls Grades 3-12th
Passing / Serving Camp –  Grades 3-12th
Setter / Hitter Camp – Grades 3-12th
————————————————————————————————————————————————————————————————————————————–
EVENTS YOU ABSOLUTELY DO NOT WANT TO MISS!!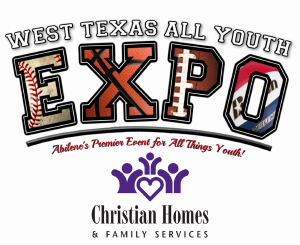 To become a Vendor or Sponsor for the 2021 Expo, contact info@abileneysa.org
Check out 2020 Expo Images on FB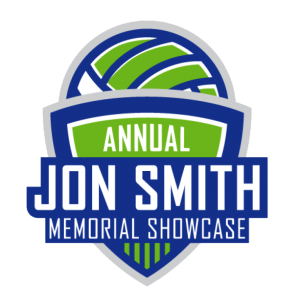 To sign up for the 2021 Showcase, contact sbingham@abileneysa.org
Check out 2021 Showcase Promo Video
————————————————————————————————————————————————————————————————————————————–
AS ALWAYS, EACH UPCOMING WEEK'S OPEN GYM SCHEDULE WILL BE POSTED EVERY FRIDAY AFTERNOON ON website/ facebook / instagram / twitter
————————————————————————————————————————————————————————————————————————————–
All AYSA and Dodge Jones Youth Sports Center guidelines may vary from event to event based on CDC and Local governing bodies.
Current protocols and safety guidelines:
Masks are REQUIRED to enter facility and to be kept on, with the only exception being players on the court actively engaging in game play
Sanitation stations are located throughout the facility to be used as needed
Release Waiver is posted for ALL staff, volunteers, parents, and athletes to see and acknowledge before entry into every single event
There will be a buffer in-between open gym hours and tournament gaps for staff to clear and clean the space before the next groups enter
Additional cleaning will take place throughout and at the conclusion of every day
The number of entrants allowed into the facility for events will be subject to the guidelines from the CDC and state/local officials
All balls will be sanitized before and after each open gym time and tournament game
AYSA highly encourages all individuals considered at-risk to stay home
*We are constantly looking for ways to highlight youth in the community, so if you have an athlete you would like to nominate please CONTACT US *
Facebook | Instagram | Twitter | YouTube
Raising the Bar – The Abilene Youth Sports Authority is on a mission to help kids, coaches, and parents have a better experience with youth sports than ever before. We want to cultivate an atmosphere of friendly competition and good sportsmanship throughout the Abilene area and beyond.
————————————————————————————————————————————————————————————-
COMMUNITY EVENTS
ABILENE CONVENTION AND VISITORS BUREAU
*Pay attention to the ACVB calendar of events*
BCFS HEALTH AND HUMAN SERVICES
If you're interested in your child's development, or overall parenting education, BCFS Health & Human Services would love to help. Project HOPES provides flexible, community-based programs to support families with young children 0-5 years of age.  Contact us at 325-692-0033 or via email at HOPESAbileneReferrals@bcfs.net.
————————————————————————————————————————————————————————————-
CITY LEAGUES
Registrations for Fall 2020 and Spring 2021: Please check below to see what leagues are saying in regard to their Fall and Spring seasons. All responses have come directly from each league's website/Facebook/Email. If you have any questions, please get with your league to get them answered! Please check leagues individual websites for more information about season information, schedules, practices, rosters, and any important information.
League News & Upcoming Season Info
Youth Tennis  –
KIDS TENNIS AT TH ABILENE COUNTRY CLUB!
we offer all ages and levels of tennis for the kids,
Please call to sign up Or if you have any questions!
Visit abilenetennis.org for more information about registration information and future seasons.
Youth Basketball
AYBA – no February update
Youth Baseball
Spring Registrations happening at The Dodge Jones Youth Sports Center, from 10am-1pm, on Saturday February 6th!!
(Lee, Johnston, Bowie, Thomas, Taylor, & ACS)
ONLY 9 Days left to Register for Baseball!!!
(Bassetti, Ward, or Jackson)
Spring Registrations happening at The Dodge Jones Youth Sports Center, from 10am-1pm, on Saturday February 6th!!
(Austin, Reagan, Bonham, & Dyess)
Good morning everyone!! If any questions about sign ups and age requirements this up coming season please contact Maria Alvarez @ (325) 518-3940. Thanks Northern is looking forward to seeing all the kiddos play baseball.
(Jane Long, Martinez, Ortiz)
Tryout dates and information:
Tryouts are based on league age. Your child's league age is his/her age as of August 31st of 2021:
MANDATORY TRYOUTS FOR ALL PLAYERS AGES 9-14:
-League age 11-12 year olds (and 10 year olds wishing to be eligible for Majors Draft):
Thursday January 28th, from 6:00 PM – 8:00 PM
-League age 9-10 year olds(and 8 year olds wishing to be eligible for AA Minors Draft):
Wednesday February 3rd, from 6:00 PM-8:00 PM or
Thursday February 4th, from 6:00 PM–8:00 PM
-Intermediate(league age 13):
Thursday, January 28th at 6:00 pm
-Juniors(league age 14):
Thursday January 28th, at 7:00 pm
(Wylie Schools)
Reminder: registration closes Sunday (Jan. 31st) at midnight!
Youth Softball
Abilene Fast Pitch Softball Association –
Hi folks! Just a reminder that you have 4 days to register WITHOUT having to pay the city's additional $20 ($25 for out of towners) recreation fee! Sign up now to save money! 
Don't forget softball signs tonight at the will hair concession stand from 6-8pm! You will need the registration fee and your child's birth certificate to sign up!
Weeball: $75
Teeball: $75
6U-14U: $90
Online sign ups are now available
Register now for our spring 2021 season
City of Abilene scholarships available:
Wylie Fast Pitch Softball– No February update
Abilene Boys & Girls Softball Association – no February update
Youth Soccer
Big Country Soccer Association – No February update
Youth Football 
Wylie Youth Football and Cheer –  no February update
https://www.abileneysa.org/wp-content/uploads/2019/07/AYSA-Logo-Web-300x138.jpg
0
0
Tucker Smith
https://www.abileneysa.org/wp-content/uploads/2019/07/AYSA-Logo-Web-300x138.jpg
Tucker Smith
2021-01-29 17:57:15
2021-01-29 18:12:06
February Locker Room News