CHECK OUT OUR AYSA TIKTOK!!
————————————————————————————————————————————————————————————-
NEW AYSA COMMUNITY PARTNER SPOTLIGHT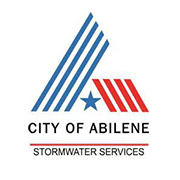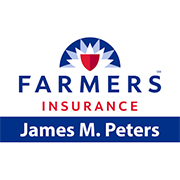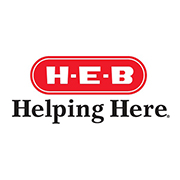 Raising the Bar – The Abilene Youth Sports Authority is on a mission to help kids, coaches, and parents have a better experience with youth sports than ever before. We want to cultivate an atmosphere of friendly competition and good sportsmanship throughout the Abilene area and beyond. 
We are ALWAYS needing people to come alongside us and help support our mission financially. If interested, please contact tsmith@abileneysa.org to get involved!
————————————————————————————————————————————————————————————-
UPCOMING OCTOBER AYSA EVENTS
Big Country Battle Team Camp
Basketball Firm Foundations Clinic
Abilene Spiketacular Volleyball Tournament
Hot Shots League
————————————————————————————————————————————————————————————————————————————–
————————————————————————————————————————————————————————————-
COMMUNITY EVENTS
ABILENE CONVENTION AND VISITORS BUREAU
*Pay attention to the ACVB calendar of events*
BCFS HEALTH AND HUMAN SERVICES
If you're interested in your child's development, or overall parenting education, BCFS Health & Human Services would love to help. Project HOPES provides flexible, community-based programs to support families with young children 0-5 years of age.  Contact us at 325-692-0033 or via email at HOPESAbileneReferrals@bcfs.net.
————————————————————————————————————————————————————————————-
CITY LEAGUES
Please check below to see what leagues are saying in regard to their Fall seasons. All responses have come directly from each league's website/Facebook/Email. If you have any questions, please get with your league to get them answered! Please check leagues' individual websites for more information about season information, schedules, practices, rosters, and any important information.
League News & Upcoming Season Info
Youth Tennis  –
Calling all doubles and singles players Abilene's October UTR hosted by the Abilene Country Club (ACC) is here!!
Registration ends 10/11/2021.
Youth Basketball
AYBA – no October update
Youth Baseball
Registration for Fall Season ended September 25th.
CONTACT LEAGUE
for more info!
(Lee, Johnston, Bowie, Thomas, Taylor, & ACS)
Registration for Fall Season ended. CONTACT LEAGUE for more info!
(Bassetti, Ward, or Jackson)
Abilene Dixie LL – no October update
(Austin, Reagan, Bonham, & Dyess)
Abilene Northern LL –no October update
(Jane Long, Martinez, Ortiz)
Abilene Wylie LL – no October update
(Wylie Schools)
Jim Ned Little League – no October update
Youth Softball
Abilene Fast Pitch Softball Association – no October update
"No fall ball at Will Hair this season" – (pulled from FB on September 1st)
Wylie Fast Pitch Softball– no October update
Abilene Boys & Girls Softball Association – no October update
Youth Soccer
Big Country Soccer Association –
"Dear Parents and Coaches.
We are all very excited about our opening weekend of soccer this Saturday and look forward to all the fun that the kids will have out on the pitch this season.
Games will be played on the far West side of Wylie High School, 4502 ANTILLEY RD ABILENE, TX 79606. please remember that we are leasing this area and want to be good stewards so they will continue to allow us to play here.
Please help us out by:
Picking up the trash from your sidelines after each game
Parking in designated areas only and not pulling directly up to the fields. If you have someone who needs a cart ride to the fields, please let someone at the Board Tent know and we will do everything we can to accommodate a ride for them.
There is NO smoking/vaping allowed out at the fields
There are NO pets allowed out at the fields
Bathrooms are located between the Softball and Baseball fields. Please help us to keep them picked up and usable.
If you notice a trashcan is overflowing, please find another for your trash and let someone at the Board Tent know so we can get the full trash bag replaced.
Practices should NOT be held on the Pee Wee fields or the baseball practice field. Those areas are only to be used for our games on Saturdays.
This season, we will also be running a concession stand at the Board Tent. We will have water, Gatorade, Hamburgers, Hotdogs, Nachos, Chips, and a few different candy items for purchase.
We hope you all have a great season and appreciate your patience and help as we work to get and keep our season going."
(pulled from FB on September 23rd)
Youth Football 
Wylie Youth Football and Cheer – no October update
https://www.abileneysa.org/wp-content/uploads/2019/07/AYSA-Logo-Web-300x138.jpg
0
0
Tucker Smith
https://www.abileneysa.org/wp-content/uploads/2019/07/AYSA-Logo-Web-300x138.jpg
Tucker Smith
2021-10-01 16:53:49
2021-10-01 17:13:32
October Locker Room News