HAPPY EASTER!!
Jesus said to her, "I am the resurrection and the life. The one who believes in me will live, even though they die; and whoever lives by believing in me will never die. Do you believe this?"
John 11:25-26
————————————————————————————————————————————————————————————-
FOLLOW OUR YOUTUBE
————————————————————————————————————————————————————————————-
UPCOMING AYSA EVENTS
Firm Foundation Basketball Clinic – K-6th Grade
Battle of The West Tournament – 11U, 14U, 18U girls and boys
West Texas MAYhem Tournament – 11U, 14U, 18U girls and boys
Beach Party Fast 4's Tournament – 12-14-year-old and 15-Adult divisions
————————————————————————————————————————————————————————————————————————————–
RECAP:
The expo, held on April 3rd, was a HUGE success! People all over the community showed up to support us here at AYSA, along with all the local vendors and businesses that were a part of the event.
CLICK HERE for fun pictures from the fundraiser!
To reserve your spot as a Vendor or Sponsor for the 2022 Expo, contact info@abileneysa.org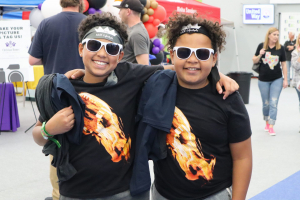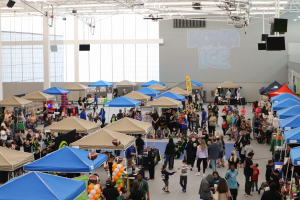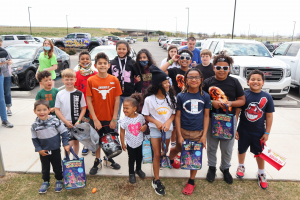 ————————————————————————————————————————————————————————————————————————————–
AS ALWAYS, EACH UPCOMING WEEK'S OPEN GYM SCHEDULE WILL BE POSTED EVERY FRIDAY AFTERNOON ON website/ Facebook / Instagram / Twitter
————————————————————————————————————————————————————————————————————————————–
All AYSA and Dodge Jones Youth Sports Center guidelines may vary from event to event based on CDC and Local governing bodies.
Current protocols and safety guidelines:
Masks are RECOMMENDED to enter the facility and to be kept on, with the only exception being players on the court actively engaging in gameplay
Sanitation stations are located throughout the facility to be used as needed
Release Waiver is posted for ALL staff, volunteers, parents, and athletes to see and acknowledge before entry into every single event
There will be a buffer in-between open gym hours and tournament gaps for staff to clear and clean the space before the next groups enter
Additional cleaning will take place throughout and at the conclusion of every day
The number of entrants allowed into the facility for events will be subject to the guidelines from the CDC and state/local officials
All balls will be sanitized before and after each open gym time and tournament game
AYSA highly encourages all individuals considered at-risk to stay home
*We are constantly looking for ways to highlight youth in the community, so if you have an athlete you would like to nominate please CONTACT US *
Facebook | Instagram | Twitter | YouTube
Raising the Bar – The Abilene Youth Sports Authority is on a mission to help kids, coaches, and parents have a better experience with youth sports than ever before. We want to cultivate an atmosphere of friendly competition and good sportsmanship throughout the Abilene area and beyond.
————————————————————————————————————————————————————————————-
COMMUNITY EVENTS
ABILENE CONVENTION AND VISITORS BUREAU
*Pay attention to the ACVB calendar of events*
BCFS HEALTH AND HUMAN SERVICES
If you're interested in your child's development, or overall parenting education, BCFS Health & Human Services would love to help. Project HOPES provides flexible, community-based programs to support families with young children 0-5 years of age.  Contact us at 325-692-0033 or via email at HOPESAbileneReferrals@bcfs.net.
————————————————————————————————————————————————————————————-
CITY LEAGUES
Registrations for Spring 2021: Please check below to see what leagues are saying in regard to their Fall and Spring seasons. All responses have come directly from each league's website/Facebook/Email. If you have any questions, please get with your league to get them answered! Please check leagues' individual websites for more information about season information, schedules, practices, rosters, and any important information.
League News & Upcoming Season Info
Youth Tennis  –
KIDS TENNIS AT THE ABILENE COUNTRY CLUB!
we offer all ages and levels of tennis for the kids,
Please call to sign up Or if you have any questions!
Visit abilenetennis.org for more information about registration information and future seasons.
Youth Basketball
AYBA – no April update
Youth Baseball
The Abilene Umpires Association has notified us of a shortage of umpires. At the moment, there are NO umpires planned for farm or minor league games.
If you know of anyone that is a high school or college student, or just someone who would like to umpire this season, please send us a direct message. Give us your email and a good phone number to umpire Eastern Little League games. (The immediate need is minors and farm). If you want to umpire majors, we might work that out as well!
(Lee, Johnston, Bowie, Thomas, Taylor, & ACS)
Due to the umpire shortage in our area, we may not have an official umpire at our games. If you know anyone interested in being an Umpire please contact us ASAP
(Bassetti, Ward, or Jackson)
Abilene Dixie LL – no April update
(Austin, Reagan, Bonham, & Dyess)
Abilene Northern LL – no April update
(Jane Long, Martinez, Ortiz)
2021 Wylie Little League season has begun for
Texpix.com.
Looking forward to another great year on the fields. Here are a few of the favorites from Thursday's Braves vs. Indians match-up. Congratulations to Blaze Ruffin with an inside-the-park home run too!
(Wylie Schools)
If anyone is interested in umpiring minors games on Tuesdays and Fridays let us know. The Abilene Umpire Association is facing a shortage and can not provide umpires. We would pay you for your time if interested.
Youth Softball
Abilene Fast Pitch Softball Association – no April update
Our Spring 2021 Kickoff Tournament was so much fun! Congratulations to Jim Ned for winning the tournament and a huge shout out to all the girls for working and playing hard!
Anyone (adults or teenagers 16 & up) who would be interested in umpiring league softball games, please let us know!
The district is hurting for umpires and could use some help.
$30 for 6u/8u games and $40 for 10u-14u games
Abilene Boys & Girls Softball Association –
Sign-ups for SOFTBALL were on April 1st at Scarborough Park. Contact league direct if you missed it!
Youth Soccer
Big Country Soccer Association –
Please help us enforce these safety rules by informing others who are unaware of the rules. These rules are in place for the safety and comfort of all our participants and spectators. Thank you for you compliance.
PLEASE drive slowly in the parking lot and observe the direction signs. The traffic will get very congested so allow extra time for parking.
*No Pets – Not even on a leash
*No alcohol or smoking
*No littering – Teams are responsible for policing their areas for trash
*No fighting or inappropriate behavior
*No solicitation
*Goals, nets, flags, and or benches may not be moved
*No open fires or grilling of any kind
*Parents are responsible for supervising their children
-No climbing on nets and goals
-No playing with flags
Fields are for schedules use only
-No unauthorized practices
-No unauthorized games
-Violators will be fined
BCSA staff and officials have the right to remove any individual from the complex that violates any policy or poses a threat to others due to violent or unruly behavior.
Youth Football 
Wylie Youth Football and Cheer –  
FULL ONLINE REGISTRATION opens in a few weeks! STAY TUNED to THIS PAGE for all your BULLDOG information!
https://www.abileneysa.org/wp-content/uploads/2019/07/AYSA-Logo-Web-300x138.jpg
0
0
Tucker Smith
https://www.abileneysa.org/wp-content/uploads/2019/07/AYSA-Logo-Web-300x138.jpg
Tucker Smith
2021-04-05 19:51:59
2021-04-05 21:05:30
April Locker Room News